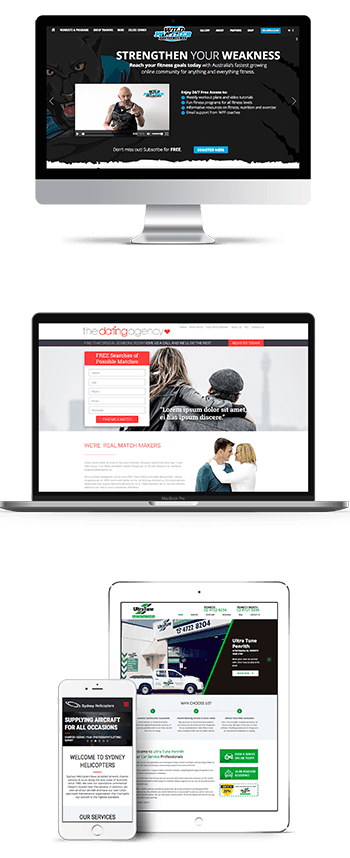 We design websites to stand out.
Your website must set you apart from your competitors. We deliver websites that are attractive, easy to use and will engage your audience. Let us design a website that will leave a lasting impression on potential customers and set your business apart from the rest.


We tailor websites to suit your business.
Your website must be developed to meet the unique needs of your business. We create websites to effectively market your brand online to reach your target audience. We will also build the specific functional requirements to get the results you need!


We build websites that sell!
Your website must be visually appealing but more importantly, it must sell! We design websites to attract new customers, provides a positive user experience, supply the information they are looking for and enable them to easily make an order online.


We build websites to meet your goals!
Your website must be developed with the functions you need to help your business grow. Let us sit down with you to discuss your business goals and determine the functional needs of your website to make them happen.
Website Packages
We design professional websites to promote your business, sell your products or services and to work across all devices.