Increase brand awareness
Social media is an important component of any modern online marketing strategy. We know how to work social media platforms to your advantage. The presence of a profile alone won't increase brand awareness. It is through regular posting, hashtags and other targeted marketing strategies that we can strengthen brand image and engage new audiences.


Keep the conversation going with new content
Don't let your business fall behind in the market. It is important that you are changing your marketing strategies as the market develops. By sharing new content often, you can help keep customers engaged and attract new audiences.


Put your business ahead of the competition
Our Social Media Marketing (SMM) plans work with our SEO strategies to help improve your Google rankings. Using SMM is a valuable part of your marketing strategy as this exposure in addition to an effective SEO strategy will have a greater impact on your ranking and help to rank higher than the competition.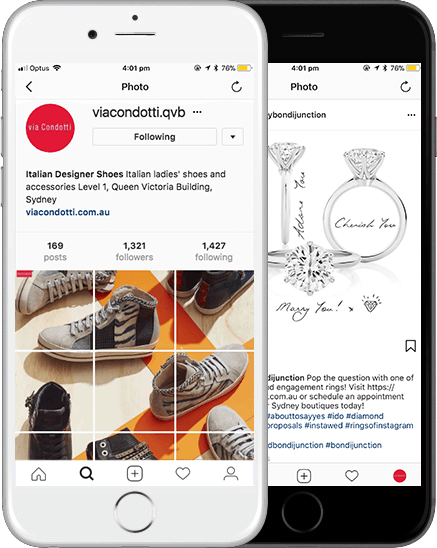 Social Media Marketing Packages
Our affordable social media marketing plans will help boost your market reach and will bring your business closer to your customers.